Special Guest Dan Levy of Bleacher Report, Stephanie Wei of Sports Illustrated, Kevin Mcalpin, reporter for 680 The Fan in Atlanta
Dan Levy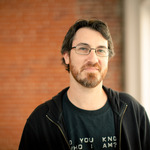 Dan Levy, National Lead Writer – As host of the critically acclaimed On the DL podcast, former writer at SportingNews.com and contributor to WashingtonPost.com, Levy is well versed in the world of Web 2.0 publishing and social media platforms. With more than a decade of experience in the sports media industry, Levy has become a trusted and respected voice.
Stephanie Wei
Stephanie Wei.  grew up in Seattle. Lives in Manhattan, NYC. Played competitive golf for ten years in the junior and college ranks. Se went to Yale, where she played on the women's golf team and graduated in '05 with a B.A. in History.
She still enjoys hacking a small, white ball around the golf course. She is feisty and likes to smile a lot.
She is  a freelance writer and contributor to Sports Illustrated Golf+ and writes regularly for the Wall Street Journal. Is also a senior editor at Back9Network. In the past she contributed to Huffington Post and Mediaite. Her work has been published at SI here and at ESPN.com.
Kevin Mcalpin
Braves Radio Network Reporter
Dickey Broadcasting
Covers the Atlanta Braves on a daily basis, starting with day one of pitchers and catchers, all season long. Will travel with the team, conducting both player interviews and other content to be aired on the largest sports network in the country!
Dan Levy of Bleacher Report, Stephanie Wei of Sports Illustrated, Kevin Mcalpin